Self Portrait
There is nothing quite as adorable as a child's self portrait. Sign up for this class and our brilliant instructor will teach them the fine art of portrait painting. Kids will use handheld mirrors to look at their features and replicate a stylized version of themselves. These portraits are incredible little pieces of art.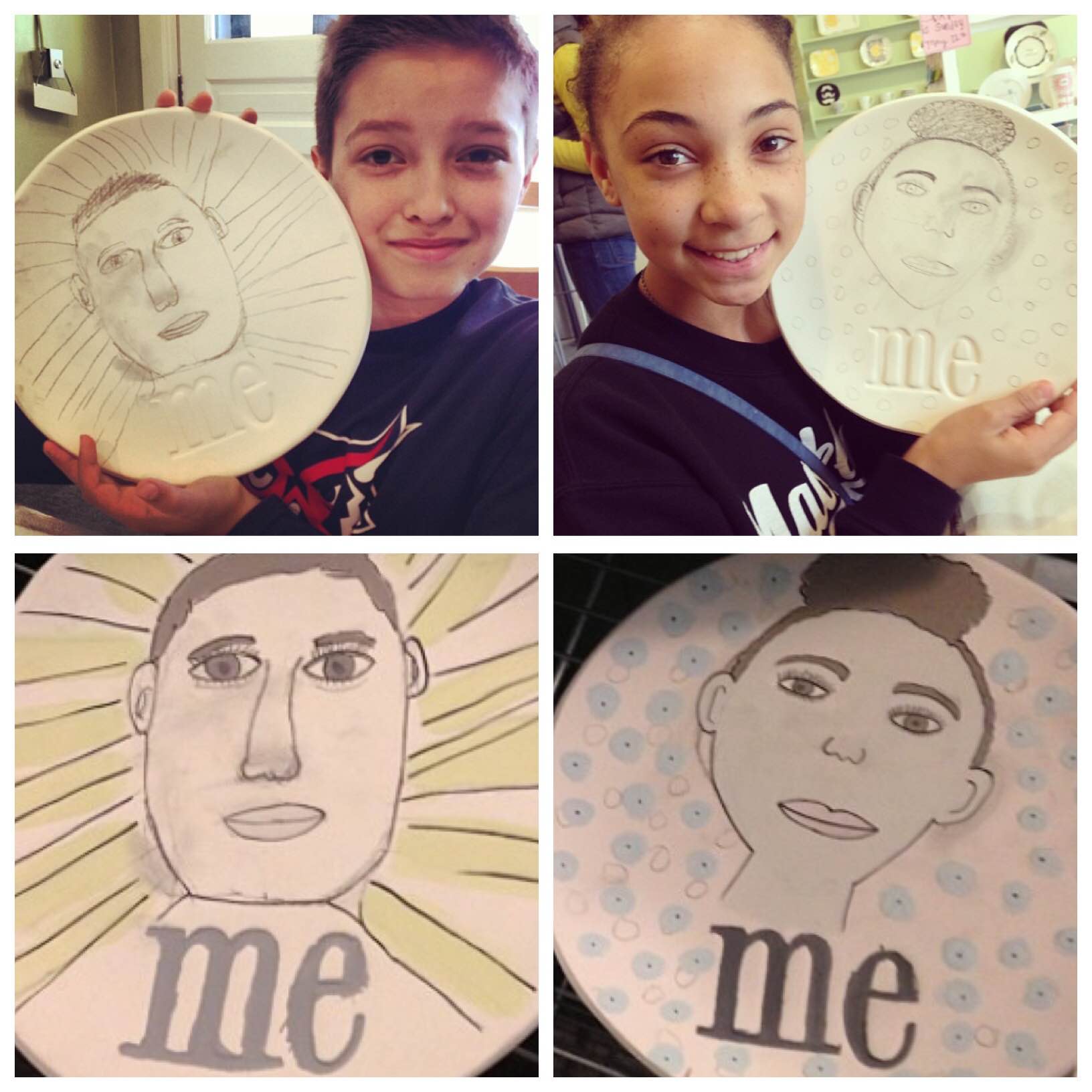 who: kids, ages 8 and up
how much: $25 per child (includes pottery, instruction, snack, and juice)
*see pricing list for multiple classes and kids
how does it work: Each class is two hours (kids must be dropped off and picked up promptly), and our artists will teach the class the different steps to create the design of the day. During the class, kids will also have snack time with a fun treat provided by us! Once items are finished, we will glaze and fire them, and they'll be ready for pick up 5 days later.